Listen:
The Tucson City Council Tuesday approved a $1.25 billion city budget for 2014-15, which starts in July.
The budget marks the spending plan for the fiscal year, but council members said they would keep looking for savings to restore some cuts made to overcome a more than $20 million deficit.
At the meeting, about a dozen people asked the council to restore proposed cuts to the cable public access television station, Access Tucson, or to small business development to encourage economic growth.
Speakers included representatives of the Tucson Hispanic Chamber of Commerce, a venture capital group in Tucson, the Microbusiness Advancement Center and Startup Tucson. Access Tucson supporters included filmmakers, station employees and people who air shows on cable access.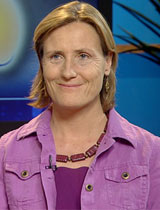 City Councilwoman Karin Uhlich, Democrat.
The council decided to move $100,000 from employee retirement cost savings into the small business and economic development to eliminate cuts.
Councilwoman Karin Uhlich proposed the change, and the rest of the council agreed.
She also proposed reducing funding for city lobbyists by about $62,000 to provide more funding for Access Tucson. The council declined to move the money immediately. Instead, it will ask for a progress report on restructuring at Access Tucson in August, and in the meantime agreed to look for other savings in the budget.
"I think we all know that state legislators respond to their own constituents," Uhlich said. She called the expense "excessive," adding the Legislature is in session for less than half the year.
Councilman Steve Kozachik and Mayor Jonathan Rothschild said they were not prepared to cut the city lobbying budget without a more detailed discussion of the impact. Council members said the city spends $111,000 on a contract for 1.5 positions with a contracted lobbyist.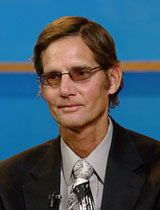 City Councilman Steve Kozachik, Democrat.
Tucson Water spends the same amount. On top of that, the city pays some staff members to work on intergovernmental relations with the state and pays a membership fee of $100,000 to the League of Arizona Cities and Towns to lobby on its behalf.
Councilman Paul Cunningham called that spending "unacceptable," and Kozachik said he didn't want to "take our voice out of the game" in Phoenix when the Legislature is making decisions that could affect Tucson.
"I'm willing to review the structure of our lobbying efforts," Rothschild said, adding that he did not want to move funding at this time.
The budget passed on a 6-1 vote, with Kozachik voting no. He did not explain his vote.
See an in-depth report on the city of Tucson budget, including interviews with the city's chief financial officer and a former mayor, on Friday's Metro Week with host Andrea Kelly at 8:30 p.m. on PBS 6.