Story by Laurel Morales
Fronteras Desk
Listen: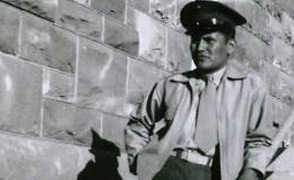 Chester Nez
The last of the 29 Navajos who developed an unbreakable code that helped win World War II died Wednesday morning.
In the 1920s, Chester Nez attended one of many government run boarding schools that tried to erase Indian culture and language.
In the 10th grade, Nez was shocked to learn he'd been recruited by the Marines, specifically to devise a code using the same language the government had tried to wipe out.
"And the Japanese tried everything in their power to try to decipher our code, but they never succeeded," he once said.
The code was used for two more decades before it was declassified. And the Navajo Code Talkers weren't officially recognized until 2001, when they were awarded congressional gold medals.
Nez died in Albuquerque of kidney failure.
He was 93.