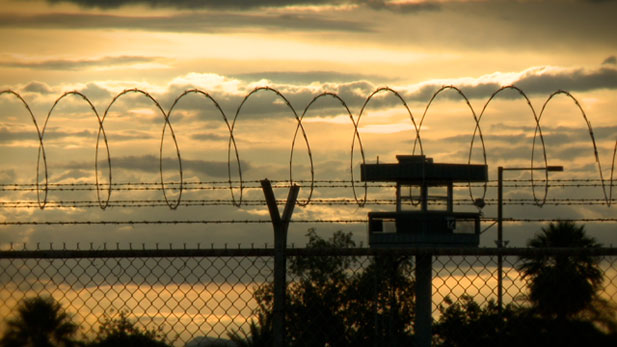 PHOTO: AZPM Staff
The 9th Circuit Court of Appeals unanimously ruled Thursday that 33,000 Arizona prisoners can sue the state over health care quality and solitary confinement, a press release from the American Civil Liberties Union of Arizona said.
ACLU and Prison Law Office filed the federal suit on behalf of inmates from ten different prisons in Arizona back in 2012. They challenged years of alleged lack of adequate medical and mental health care, as well as an excessive use of solitary confinement.
"The state of Arizona has long ignored the basic needs of people confined in its prisons, including the constitutional mandate to provide adequate health care," said David Fathi, director of the National Prison Project at the ACLU, who argued the case in court, in the press release. "This ruling brings us closed to requiring the executive and legislative branches to end their neglect and indifference once and for all."
The ruling rejected state's argument that inmates didn't have enough in common for class-action status.
The court said they can represent the prison population in the state because all of them shared common interest in not being subjected to a "substantial risk of serious harm resulting from exposures to the (ADC's) policies and practices governing health care," the release said.
Prison's failure to hire enough medical staff, failure to fill prescriptions, denial for inmates to access medical specialists, and depriving suicidal and mentally ill inmates of basic mental health care were all listed by the court, the press release explained.
Prison officials have denied allegations of inadequate inmate care.
Read 9th Circuit inmate health care ruling: View at Google Docs | Download File
The Associated Press contributed to this report.