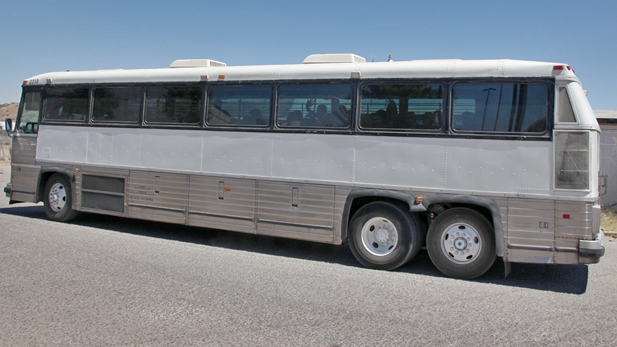 Children who migrated alone to U.S. wave goodbye from inside a bus leaving the Border Patrol facility in Nogales (PHOTO: Fernanda Echavarri, AZPM)
Listen
Hundreds of immigrant children, some as young as three years old, jammed a hastily prepared shelter in Nogales, Ariz., Saturday after being flown from Texas.
Most are from El Salvador, Guatemala and Honduras, while some are from Mexico. They were taken into custody in Texas' Rio Grande Valley, where they have been crossing in large numbers with many hoping to be reunited with family members already in the United States. Facilities in Texas are inadequate to handle the masses, officials have said.
Workers with the Federal Emergency Management Agency opened the temporary shelter in a U.S. Border Patrol compound in Nogales and supplied food, clothing, bedding and medicine to 751 children, said Jose Joaquin Chacón, consul from El Salvador based in Tucson.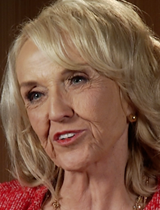 Gov. Jan Brewer. (PHOTO: AZPM)
Chacón spent several hours in the shelter Saturday and said he saw children as young as three years old. He said there were 230 children from El Salvador there.
"The conditions are not optimal," he said. "They are not the best. But they are certainly getting better."
"Consulate officials plan to be with the kids Saturday and Sunday to make them feel comfortable and show them the support of their government as they try to reunite with families," Chacón said.
Buses arrived Saturday morning and more were expected later in the day and perhaps throughout the weekend. At least one bus with passengers who appeared to be children waving behind the windows departed the Border Patrol facility around 2 p.m. Saturday. Its destination was not known.
Federal immigration officials have said they would process paperwork for the Central Americans, designating that they entered the country illegally. They will be assigned court appearances and then either kept in shelters or be released to family members, if there are any in the country.
The situation with unaccompanied minors crossing into the United States, especially from Central America, has worsened in recent months, with officials reporting a 90 percent increase in the numbers crossing in the last year. One federal estimate was that 25,000 unaccompanied Central American minors were in the U.S., and the number was expected to grow to 60,000 in the next year.
On Monday, President Barack Obama called the situation a humanitarian crisis and assigned the Departments of Homeland Security and Health and Human Services to ensure the children were cared for.
Gov. Jan Brewer's office said in a statement Friday she was notified that up to 1,000 young Central Americans would be brought to Southern Arizona this weekend for temporary sheltering and processing.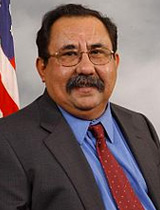 U.S. Rep. Raúl Grijalva, D-Ariz.
Brewer earlier in the week sent a letter to Obama expressing anger over the situation, at not being notified of it by federal officials and at what she called the administration's continued neglect of border security.
On Saturday, U.S. Rep. Raúl Grijalva, D-Ariz., said in Tucson that he was not notified of the situation by the administration. The federal government must treat it first in a humanitarian way and worry about the legalities after, he said.
Grijalva, who said he might visit the shelter sometime in the next week, criticized the Obama administration for not handling the issue appropriately. He also was critical of Congress for rejecting immigration reform, which he said would ultimately be the solution to such issues.
Federal officials and those in Central America have been quoted as saying there is a wide range of reasons for the influx, starting with economic conditions in those countries and the desire of parents who are in the United States to bring their children here.
Chacón said in an interview earlier this week that some organized crimes rings in Central America were contacting parents in the U.S., demanding payments to keep their children safe. Thus, the parents were trying to get the children to join them and be out of harm's way.