This four part series follows Michael Palin in Brazil, as he travels from the lost world of Amazonia to the buzzing metropolis of Rio de Janeiro, meeting the people and visiting the places that shape this South American nation.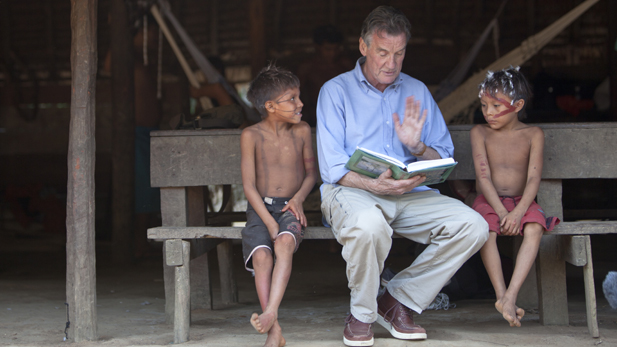 Michael Palin reads to two Yanomami children.
Monday, June 9
9 p.m.
Out of Africa
Join Palin as he visits vaqueros, learns to drum and cook Bahian-style and studies capoeira moves.
10 p.m.
Into Amazonia
Travel with Palin on rivers through the very heart of Amazonia.
Tuesday, June 10
9 p.m.
The Road to Rio
Head to Rio with Palin to learn about the vibrant city that will host next Olympics and World Cup.
10 p.m.
The Deep South
See what Brazil has to offer the world as it takes its place as a potential new superpower.
Brazil with Michael Palin, Monday & Tuesday at 9 p.m. on PBS 6.