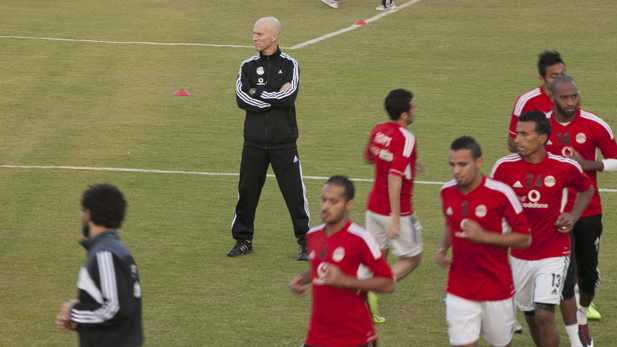 Bob Bradley leading the Egyptian National Team training session before the team's final 2014 World Cup Playoffs game against Ghana in Cairo, Egypt.
This documentary about the Egyptian National Football Team, their American coach, Bob Bradley, and the team's quest to qualify for the 2014 World Cup in Brazil follows the team on and off the pitch, and offers a unique window into events unfolding in Egypt following the historic revolution. Bradley arrived in Cairo in late 2011 and found a country and a team in chaos. The rebuilding of the team offers a powerful metaphor for the rebuilding of Egypt and the country's journey toward democracy.
American Pharaoh, Monday at 10 p.m. on PBS 6.