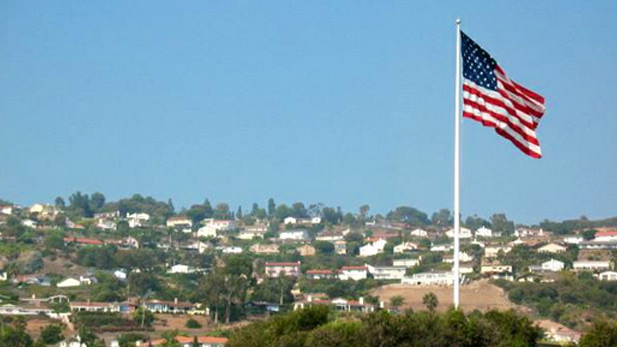 PHOTO: Flags for the Flagless Facebook
Listen:
While driving around the city, Tucson Police Department Officer Charley Foley noticed there were many unused flagpoles.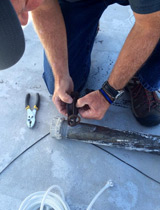 PHOTO: Flags for the Flagless Facebook
Flags for the Flagless volunteers go around town fixing flagpoles.
He decided to form a group to repair the poles and obtain United States flags that could be flown on them.
Foley runs Flags for the Flagless with fellow Police Officer Brad Clark.
The men now collect donated flags made in the U.S., and have been engaging other members of the community.
For instance, Foley said the American Legion Morgan McDermott Post 7 in Tucson is getting involved, and the police officers are also asking for volunteers who can help repair the flagpoles.
Foley said his goal it to increase the sense of pride and camaraderie in Tucson.
"We are all united, we are all together and if it's a reminder by just seeing an American flag maybe every three blocks, what's wrong with that? The poles are there, I just want to dress them up again," Foley said.
Flags for the Flagless is holding its inaugural flag raising celebration on Flag Day, Saturday, June 14 in front of Benjamin Plumbing Supply in downtown Tucson.