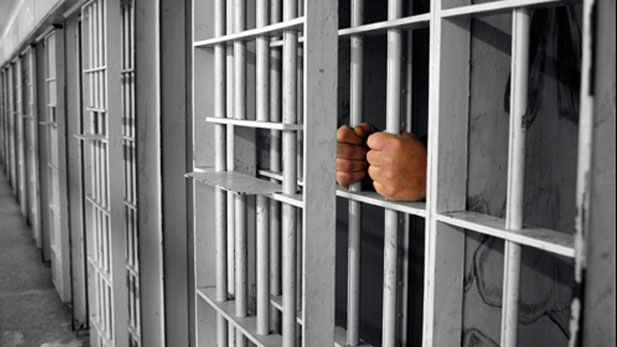 The Pinal County Jail has a "good rating" from U.S. Immigration and Customs Enforcement inspectors, says the Sheriff's Department's spokesman in response to allegations of "deplorable conditions."
Last week, a group of 150 men detained in the Florence jail signed a letter, in collaboration with the American Civil Liberties Union of Arizona, the Detention Watch Network and other immigration advocacy groups, demanding the federal agency end its contract with the jail, citing alleged abuse, which included no contact visits with families and no outdoor recreation.
A statement sent via email by Tim Gaffney, the Pinal County Sheriff's Department's public information officer, said ICE conducted its annual inspection of the jail at the end of June 2013, and the facility was given an "acceptable" rating by the evaluators.
Also, in February of this year, the jail was reaccredited and given a 100 percent compliance rating, Gaffney's statement said.
He also sent a statement from Pinal County Sheriff Paul Babeu, saying that, "Detention Watch Network is the same group that falsely claimed, last year, that we put worms in the food, They are politically driven and believe detainees should be given amnesty. ICE medical staff does an excellent job providing these detainees the best health care most have ever received in their lives."
ICE has a contract with Pinal County for more than 600 detention beds, said Victoria Lopez, policy and advocacy director at the ACLU of Arizona. That contract has been active since 2006, and it is up for a renewal in the upcoming months, she said.
Lopez said ACLU has been tracking accusations of mistreatment in immigration detention centers in Florence and Eloy for years. The group released a report based on interviews with more than 100 former detainees in 2011.
The Pinal County jail is scheduled for its next ICE annual inspection by the end of June, Gaffney's statement said.