azpm
Pima Community College has spent the past year working to strengthen its leadership and tighten its policies to ensure it does not lose accreditation in 2015.
Chancellor Lee Lambert took over at the school a year ago, and says he has "put the wheels back on the bus."
The college was placed on probation in 2013 after its accrediting agency, the Higher Learning Commission, documented problems at the college in a number of areas.
The commission's role is to ensure the college meets certain educational and administrative standards.
It found problems with governance, saying in a report: "The former chancellor and the board appear to have established a symbiotic relationship which prevented the board from acting independently and from taking appropriate steps to safeguard the well-being of many of the college's employees."
It identified problems with business practices, citing occasions in which former chancellor Roy Flores ordered the board to approve contracts.
It also said there was a culture of fear within the college.
"Employees dared not speak their minds for fear of retaliation," the report found.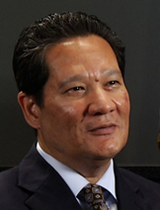 PCC Chancellor Lee Lambert.

AZPM
Lambert put together teams of people, including students, staff, faculty and the public, to work on the problems.
"I think the teams have been very effective because one of the things that it illustrates and highlights is that across the board with faculty, staff, students and the community to really start to take ownership of Pima Community College and to really start to communicate how important the college is," Lambert said in an interview for Friday's Metro Week broadcast.
PCC has made notable steps to improve the problem areas of governance, human resources and the college's financial accountability and business practices, he said.
"I'm hoping we'll be able to gauge better when we get an outside review in all of those areas," Lambert said.
When he took over as chancellor a year ago, Lambert said he needed to help improve internal relationships at the institution. To do that, he said he has instituted an informal meeting process.
"This past semester I had dinner with scores of department chairs along with their campus president just to hear form our faculty, their perspective on how things are going at Pima Community College," he said. "What I learned through that process was I was the first chancellor to really spend that kind of time with our faculty department chairs."
He also has educated the board of governors on its role, and made it easier for the board members to act as a check and balance for the college.
"We're now building a system where the board can actually monitor organizational performance across core areas of the institution with identifiable metrics that allows us to compare ourselves to other institutions using comparable metrics," which, he said, will help the college set appropriate goals.
Problems with veteran education benefits and declining Pima College enrollment were not cited in the report, but Lambert said they were identified, in part, because of the critical look the college is giving its programs.
"Accreditations focus on on continuous improvement," he said. Through internal studies, "you start to learn about your institution, where you have gaps. Then you start to put plans in place where you address those gaps."
It is better that the problems are fixed than not being identified at all, he said.
"It's a positive that we're catching the problems and fixing them, it's not a positive that we have the problem and the inattention to it to begin with," he said.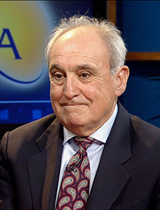 Roy Flores, former Pima Community College chancellor.
The college will submit a report to the Higher Learning Commission next month, then it will undergo review before officials make a final case for retaining accreditation and moving off of probation, Lambert said.
A timeline of PCC events:
2004: Staff complained former Chancellor Roy Flores used tough language and unprofessional behavior on the job. Turnover in administrative positions began to increase, and by 2011, 57 top administrators left PCC.
2011: Flores proposed the PCC governing board change its admissions policy from one in which everyone was admitted, to one which set academic standards for admission. Proficiency in core subjects such as reading and writing would increase, and the dropout rate would decrease, Flores said, if students met standards before beginning PCC courses.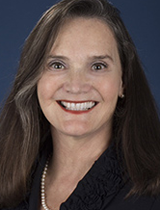 Suzanne Miles.

www.pima.edu
2012: Early in the year Flores took medical leave following a series of heart procedures. Former Provost Suzanne Miles takes the interim chancellor position. The Higher Learning Commission received complaints about Flores' leadership.
2013: Higher Learning Commission began investigating the complaints, and cited concerns about PCC's operation, governing board independence and claims of sexual harassment by Flores. In April, the commission put PCC on probation. Miles resigned in the spring, and Zelema Harris filled the interim chancellor position until Lee Lambert was appointed Chancellor in July. He has led the college as it makes plans and compiles data to show the Higher Learning Commission it can meet accreditation standards.