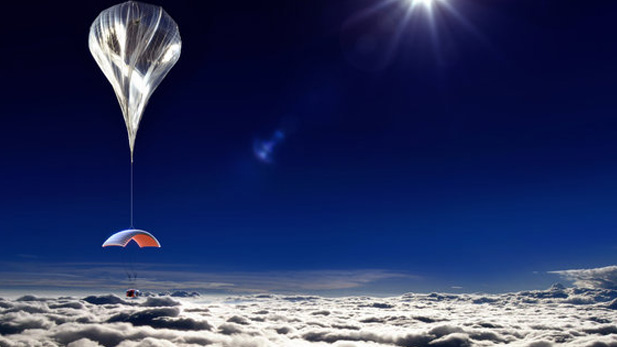 PHOTO: World View Enterprises
Tucson-based company plans to offer balloon rides to edge of space.
A Tucson company says it has completed the first scale test flight of a high-altitude balloon designed to take tourists to the edge of space.
World View Enterprises said Tuesday that it launched the flight last week from Roswell, N.M.
CEO Jane Poynter said the company is planning to begin flights in 2016. Travel won't be cheap though.
Flights to the outer edge of Earth's atmosphere will cost $75,000 per person.
The balloons will lift a capsule carrying six passengers to about 100,000, where they will float for about two hours.
She said the company hasn't yet decided where its operations will be based, although Spaceport America in New Mexico is among the options.
The Associated Press contributed to this report.