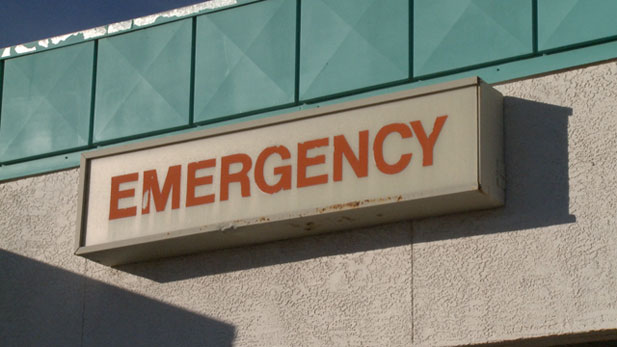 PHOTO: AZPM Staff
Listen:
Starting in October, a quarter of the nation's hospitals - those with the highest rates of infection and injury - will lose 1 percent of every Medicare payment for one year.
Just over 750 will be subject to fines nationally. Three in Tucson are on the initial list of facilities most likely to be penalized: Tucson Medical Center, the University of Arizona Medical Center's Main Campus and Northwest Medical Center.
The list will be finalized later this year, and Tucson's hospitals may avoid fines if their patient injury rates dropped in 2013.

UAMC's Heather Scott is optimistic that her institution will be removed from the final list.
"We are questioning our own standards and our own practices and reviewing them to a very granular level," she said.
Getting off the list will be most difficult for TMC, which had the second worst score in the state.
Hospitals were scored between one and 10, with one meaning the lowest rate of patient injury and 10 meaning the highest rate of injury - TMC scored 9.35.
No one from that hospital was available for comment.
In a written statement, officials from NMC said, "We are committed to reducing healthcare-acquired infections. Our healthcare professionals use evidence-based practices to reduce the incidence of infections related to central lines and catheters, participating in collaboratives with other providers to learn and share best practices....We are continuing to work on all of the other possibly preventable complications including falls, accidental cuts and tears or blood clots after surgery. The results of this work will be reflected in future updates to the public data. Our medical staff and employees are dedicated to providing our patients with the services and care they need."
The fines are estimated to total $330 million over a year nationally, according to the Kaiser Health News.
In 2012, one out of eight patients across the U.S. suffered an avoidable complication during a hospital stay.