Former Arizona Gov. Fife Symington, alongside a bipartisan group of state legislators and members of the business community, have filed a brief to the Arizona Supreme Court asking to throw out a challenge to the state's Medicaid expansion, said a press release from Gov. Jan Brewer's office.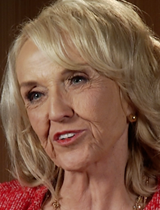 PHOTO: AZPM
Gov. Jan Brewer.
"When I announced my Medicaid Restoration Plan early last year, I knew its passage and implementation would be no easy feat," Brewer said in a statement. "But I and the majority of Arizonans, including lawmakers, business leaders, the health care community and the citizens who've twice voter to require Medicaid eligibility for our working poor, knew that it was the right decision for Arizona."
In April, the Arizona Court of Appeals ruled that a group of Republican lawmakers had the right to sue over a hospital assessment that funds the AHCCCS expansion.
The following month, Brewer and AHCCCS Director Tom Betlach petitioned the court to review an appellate decision allowing the challenge to move forward.
The brief filed Tuesday urges the state Supreme Court to grant Brewer that petition and dismiss that challenge.
"I am immensely grateful to Governor Symington, the legislators and the business organizations who have signed their name in vocal and steadfast support of my petition and this plan. I remain optimistic that the Arizona Supreme Court will take up this critically-important matter," Brewer added.