Featured on the June 27th, 2014 edition of ARIZONA SPOTLIGHT with host Mark McLemore:
A conversation with Arizona Week host Lorraine Rivera about the anniversary of the deadly Yarnell Hill Fire, and how the local residents are rebuilding as another wildfire season begins...

Zac Ziegler travels to a fire lookout in the Santa Catalina Mountains, and learns about the job of spotting wildfires from a perch nearly 9,000 feet above sea level...

Aphasia is a communication disorder that is most often the result of a stroke or head injury. Mark McLemore visits with group members at the Aphasia Center of Tucson, and finds a supportive atmosphere as adults from all walks of life face the challenge of re-learning how to speak, read, and write...
Listen:
ARIZONA SPOTLIGHT airs every Friday at 8:30 am and 6:00 pm, and every Saturday at 5:00 pm, on NPR 89.1 FM / 1550 AM.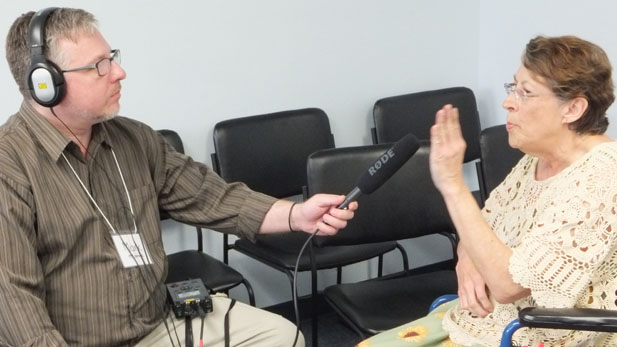 Mark McLemore interviews Charlotte about her ongoing recovery from aphasia that was caused by a series of strokes