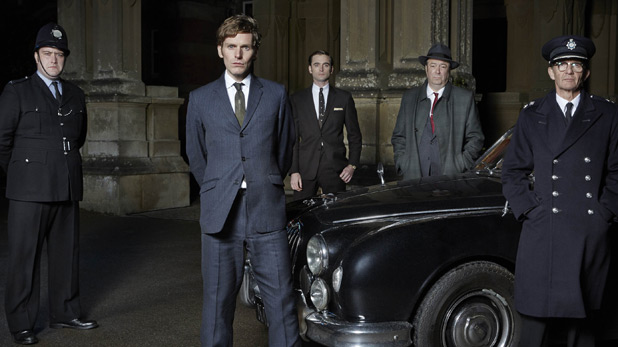 Sean Rigby as PC Strange, Shaun Evans as Endeavour Morse, Jack Laskey as DS Peter Jakes, Roger Allam as DI Fred Thursday, and Anton Lesser as CH Superintendent Reginald Bright
Four months after DC Endeavour Morse's brush with death, he returns to duty with Oxford City Police and is reunited with DI Fred Thursday. Morse's first case involves a John Doe who plummets to his death in what appears to be a routine suicide. When Morse discovers the man's mysterious final message, he begins to consider seemingly unrelated cases, causing Thursday to worry that Morse's wounds may have been more in mind than body.
__Mystery! Endeavour, Season 2: Trove, Sunday at 9 p.m. on PBS 6.