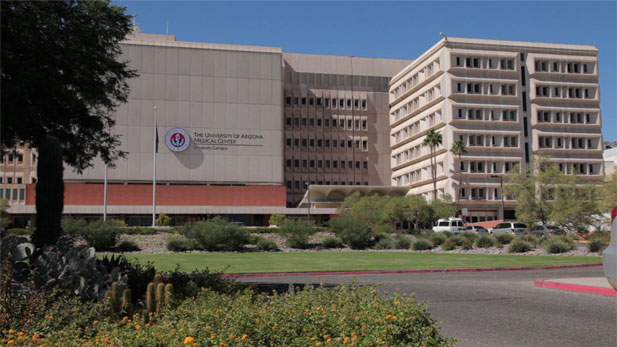 AZPM Staff
Listen:
Banner Health of Phoenix moved one step closer Thursday to taking over the University of Arizona Health Network thanks to the Arizona Board of Regents' approval.
Under the terms of deal, Banner would establish a $300 million endowment, pay off UAHN's $146 million long-term debt and commit $500 million over the next five years to expand and renovate UAMC's facilities.
Steve Lynn, the chairman of the UAHN board, said the deal will serve as a model for healthcare organizations around the country.
"More than ever before healthcare organizations have to seek ways to create innovative and new ways of being efficient, new synergies, while lowering costs and doing it all while preserving quality of care. UAHN has always adapted to change," he said.
The UA Health Network owns the University of Arizona Medical Center's main campus and south campus, the University Physicians Healthcare, and three health insurance plans.
Banner is the largest healthcare network in Arizona. It operates 25 hospitals and healthcare facilities in seven states and, once it takes over the UA Health Network, it will be the largest private employer in Arizona.
The deal is expected to be finalized by September.
Officials say the Health Network's 6,300 employees would be guaranteed their positions for at least six months after the deal is closed.