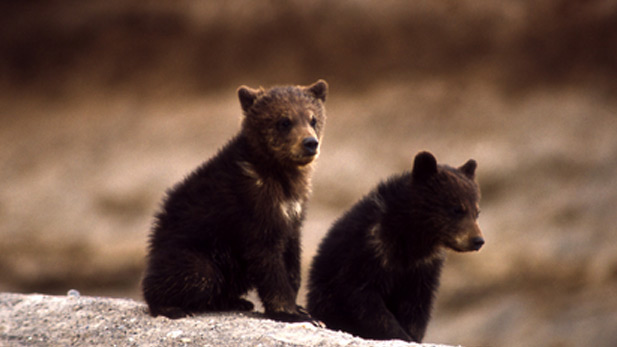 Listen:
The Center for Biological Diversity has asked the U.S. Fish and Wildlife Service to add 110,000-square miles to its grizzly bear recovery area.
That would increase the area where grizzlies roam five fold and include the Grand Canyon, as well as parts of southeastern Arizona and New Mexico.
Noah Greenwald, endangered species director at the Center for Biological Diversity, said existing efforts to save the species have helped.
"They've seen some recovery, but only in a small portion of their range, largely centered around Yellowstone National Park and Glacier National Park," he said. "Which amounts to about four percent of their historic range and only about twenty percent of the area that scientists have identified as being still suitable for grizzly bears."
Grizzlies need areas that are largely free of humans and roads, and where they can prey on deer and elk, and forage for food from plants. He said the bears are important for a healthy ecosystem.

"Bears have been shown to spread seeds," he said. "They do a lot of digging and there have been studies that how that they increase plant diversity. They also regulate their prey populations, which benefits a lot of species."
Grizzlies have been listed as an endangered species since 1975. Today there are up to 1,800 in the continental U.S. The Center for Biological Diversity estimates the population could reach up to 6,000 if their recovery area were expanded.
Fish and Wildlife officials said they have received and are reviewing the petition.