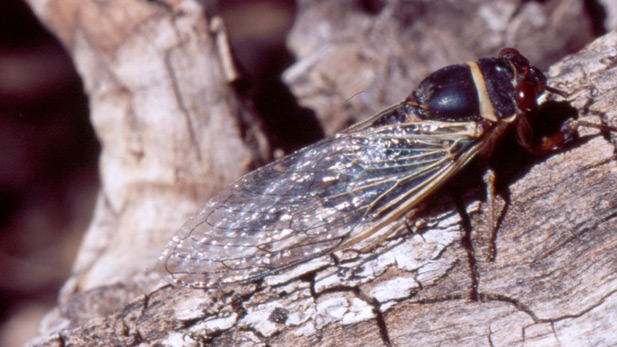 (PHOTO: Carl Olson, Ph.D.)
Featured on the July 18th, 2014 edition of ARIZONA SPOTLIGHT with host Mark McLemore:
Fernanda Echavarri discusses the newest developments in the ongoing story of Central American children being held in U.S. custody...

Arizona's summer temperatures take a toll on everyone, but what about people who must work outdoors everyday? Luis Carrion talks with scientists about the effects of extreme heat on the human body, and about why our summers are getting hotter...

Vanessa Barchfield continues her series on local summer camps at Biosphere 2, where teens are learning about ecology and Earth science in a unique setting...

The mountains around Tucson are home to many wild animals, including big cats. Christopher Conover joins a group of scientists who are on the trail of jaguars...

And, learn about the source of a familiar summer sound in Southern Arizona: the mating call of the cicada. Tony Paniagua talks with entomologist Carl Olson about the insect's life cycle and its connection with the monsoon...
ARIZONA SPOTLIGHT airs every Friday at 8:30 am and 6:00 pm, and every Saturday at 5:00 pm, on NPR 89.1 FM / 1550 AM.