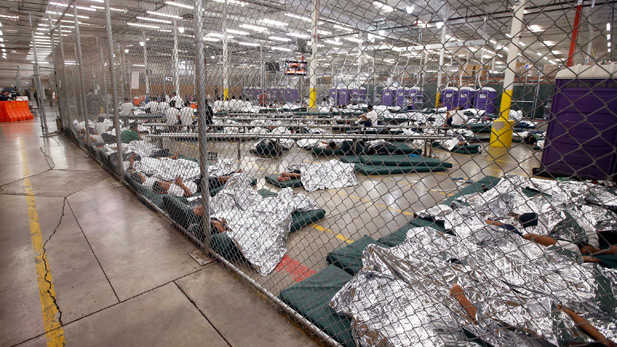 Children sleep on mattresses without pillows, covered with foil blankets. (PHOTO: AP)
Listen:
There were new developments this week in the story of thousands of Central American minors being held in U.S. Border Patrol detention. Mid-week, plans to move some of the children to a temporary camp in Oracle, Ariz. were put on hold, there were reports of telephone scammers trying to take advantage of the situation, and a cabinet-level member of the Mexican government made a statement about illegal migration traffic.
Fernanda Echavarri, who's been covering the issue, talks about these aspects of the story with Arizona Spotlight host Mark McLemore.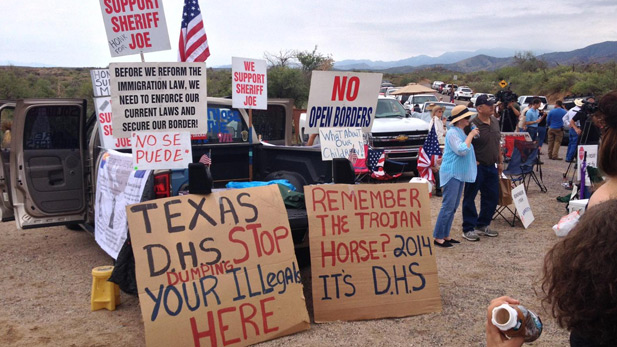 Scene outside Oracle where demonstrators anticipated the arrival of illegal immigrant children. (PHOTO: Bob Lindberg, AZPM)