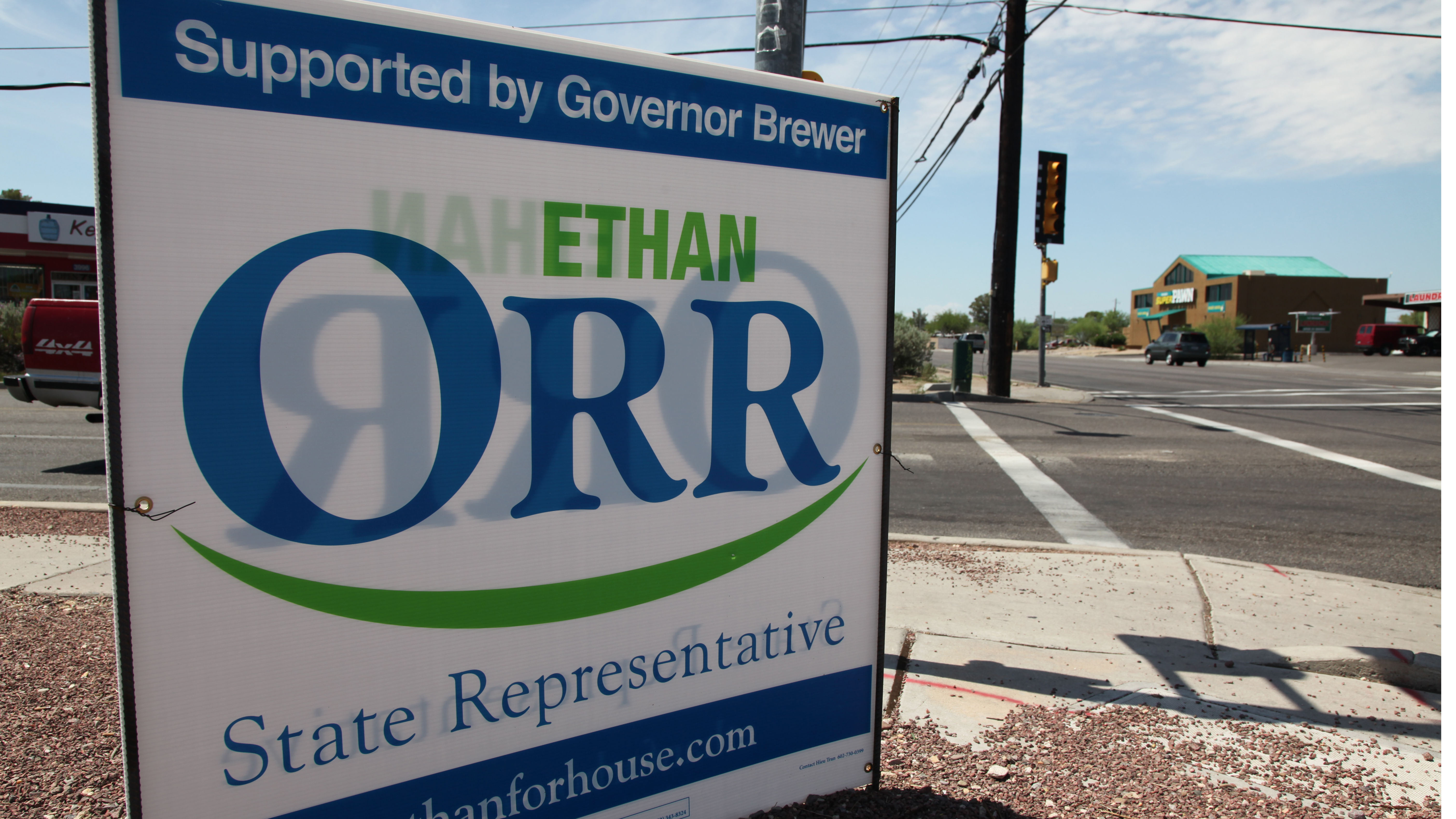 PHOTO: Christopher Conover, AZPM
Listen:
An independent expenditure group created by Gov. Jan Brewer is buying campaign signs for Republican state Rep. Ethan Orr.
"I was driving back through other people's districts, I saw some of the other candidates' signs and I commented to my wife, 'Man I wish they would do something like that for me,'" Orr said. "Then I got back to Tucson and saw the signs up and I actually called the governor up to say thank you."
Orr of Tucson joined with a small group of fellow Legislature Republicans last year to help Brewer expand Medicaid in Arizona, AHCCCS.
The vote was controversial.
It earned Orr, and the others, the title of "traitor" from conservative Republicans. But Brewer did not forget those who backed her.
Now, Brewer's Arizona's Legacy is lending a hand in Orr's re-election campaign.
The signs have a banner across the top that says "Supported by Governor Brewer."
Orr is running unopposed in the Republican primary for Legislative District 9, but he faces two Democrats in the fall election.