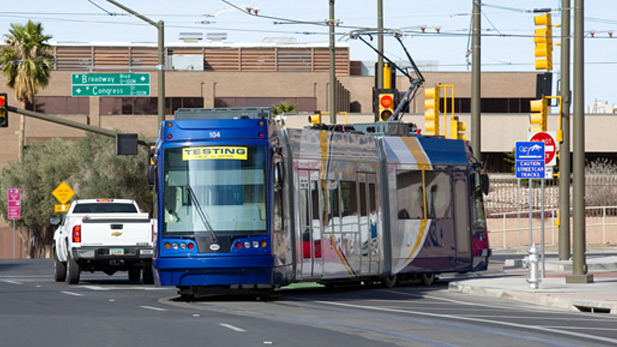 PHOTO: City of Tucson
The University of Arizona is among those offering parking spots near the streetcar line, a Sun Link Streetcar media release says.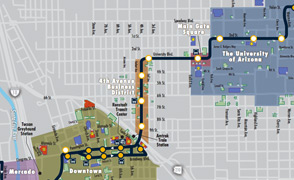 PHOTO: Sun Link Streetcar website
ParkWise, the UA, Main Gate Square and others are offering more than 11,000 spots to make parking convenient for streetcar riders.
The streetcar is open to the public starting this Friday, and will be offering free rides from then until Sunday, July 27.
Parking options for those days and beyond include downtown's the Depot Plaza garage on Fifth Avenue near Congress Street, and the Pennington Street garage, on Pennington Street and Scott Avenue, the UA's Second Street garage on Mountain Avenue and Second Street, Tyndall Avenue garage on Tyndall Avenue and Fourth Street.
For a detailed map for parking options along streetcar route click here.