A Tucson health network is in initial stages to join ventures with health provider companies based off Texas and California.
Carondelet Health Network and its parent company, Ascension Health, have signed a letter to form a partnership with Tenet Healthcare Corporation and Dignity Health, a press release from Carondelet said.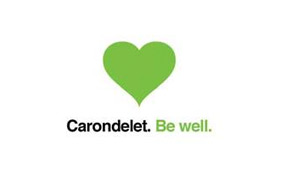 PHOTO: Carondelet Health Network
"We are excited to pursue the relationship with Tenet and Dignity Health," said James K. Beckmann, president and CEO of Carondelet, in the release. "Like Carondelet, Tenet and Dignity Health are committed to providing high quality, low-cost, person-centered care. This relationship is an opportunity to strengthen those efforts, enhance healthcare across Arizona..."
"The people of Tucson and Southern Arizona will continue to benefit from the tremendous dedication and talent of Carondelet's associates and physician partners," he added.
The proposed agreement said Tenet would be the majority partner in the joint venture with management responsibilities on all of Carondelet's assets, including St. Josephs and St. Mary's Hospitals in Tucson, and Holy Cross Hospital in Nogales, Ariz.
"Once the acquisition is complete, the joint venture would maintain Carondelet's heritage and identity, continuing (its) Catholic sponsorship," the release said.
Both Tenet and Dignity own and operate hospitals in the Phoenix area.
All parties have entered a period of due diligence, which they said they expect to result in a definitive agreement, the release said.
Carondelet becomes the second big health care system in Tucson in a takeover recently. The other being the University of Arizona Health Network, which is in negotiations with Phoenix-based Banner Health.
In June, the Arizona Board of Regents gave that takeover the green light.
The UA Health Network owns the UA Medical Center's main and south campuses, the University Physicians Healthcare and three health insurance plans.
That deal is expected to be finalized by September.