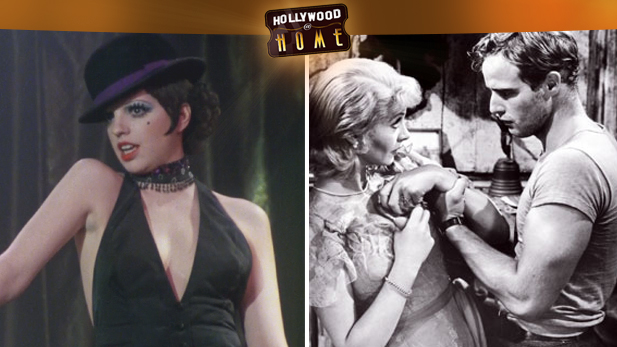 Cabaret
Berlin, 1931. As political unrest racks the country, the economy has been destroyed, and millions of unemployed roam the streets. This is the world of American cabaret dancer, Sally Bowles, working at the downtown "Kit-Kat Klub" where anything goes on the stage. Into her world comes a rich German politician, a young Jewish man struggling with his identity, and an Englishman teacher from London. Around them all is the Nazi uprising, to which they seem to pay little attention or care. But Sally's small, carefree, tolerant and fragile cabaret world is about to be crushed under the boot of the Nazis as Berlin becomes a trap from which Sally's German friends will not escape in this ground-breaking, blockbuster film version of the Broadway musical Cabaret.
A Streetcar Named Desire
This is the famous story of southern belle Blanche DuBois who runs out of protectors and protection and flees to New Orleans to her sister and brother-in-law, Stella and Stanley. Her brother-in-law resents Blanche's presence and accuses her of squandering the family inheritance. He soon sets about tearing down the fragile world of illusion with which Blanche attempts to surround herself. We watch her grip loosen over time, confusing, threatening, challenging and hurting those around her.
Hollywood at Home Double Feature, Saturday at 9 p.m. on PBS 6.