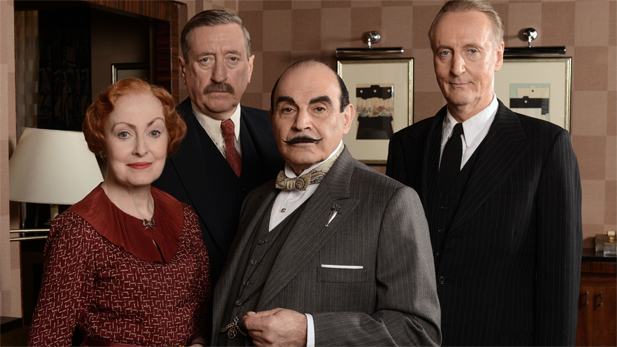 From left to right: Pauline Moran as Miss Lemon, Philip Jackson as Inspector Japp, David Suchet as Poirot, and Hugh Fraser as Captain Hastings
Poirot plunges into a world of global espionage, set against the backdrop of the impending WWII. The public is in a panic after the shocking death of a Russian chess grandmaster, and Poirot must navigate international figures and intrigue to identify the culprit, with the help of old friends Captain Hastings, Inspector Japp and Miss Lemon.
Masterpiece Mystery! Poirot, Season 12: The Big Four, Sunday at 8 p.m. on PBS 6.