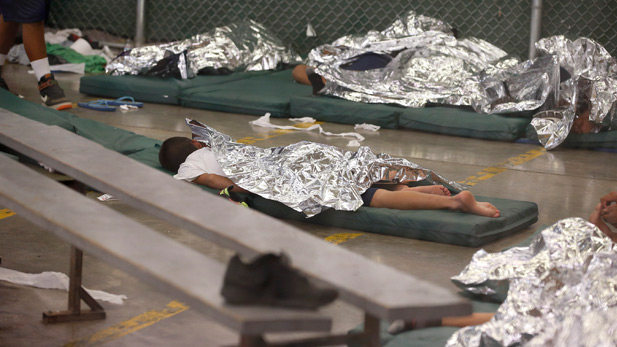 PHOTO: AP
Child sleeps in one of the holding areas for Central American kids shelter in Nogales, Ariz.
A new poll finds two-thirds of Americans believe illegal immigration is a serious problem for the country.
That's up 14 points since May.
About half of Americans say they support changing U.S. law so that minors apprehended when entering the country illegally are deported as quickly as those from Mexico.
The change in public opinion comes after more than 50,000 unaccompanied children have crossed the U.S. from Central America since October.
Many Americans still say they support citizenship for those undocumented immigrants already living in the country.
The poll was conducted by the Associated Press.