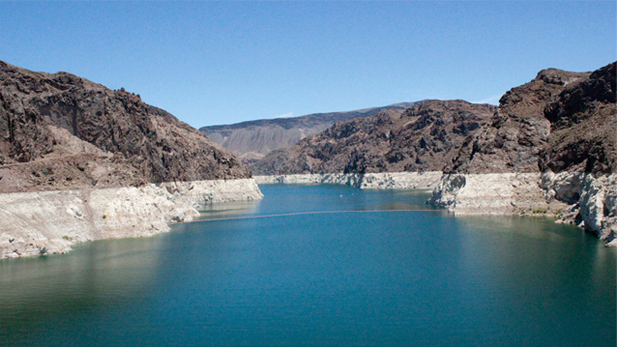 PHOTO: AZPM Staff
Water levels at the Colorado River basin.
Water providers in Arizona will participate in a pilot program aiming to preserve the Colorado River basin.
The U.S. Department of the Interior and three other states, California, Nevada and Colorado, will also contribute in the $11 million-project, which includes working to reduce demands from cities, farmers and industry.
U.S. Deputy Secretary of the Interior Mike Connor called the agreement "a critically important first step," in addressing water shortages in the drought-stricken basin.
NASA researchers and the University of California in Irvine reported last week that groundwater losses in the basin appeared big enough to challenge long-term water supplies for the seven states and parts of Mexico it serves.
The Associated Press contributed to this report.