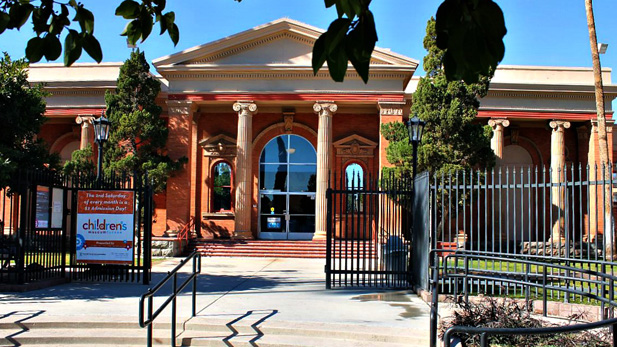 PHOTO: Gillian Drummond
Listen:
The Tucson Children's Museum will open a second location, north of its downtown home.
The Oro Valley satellite of the museum is slated to open its doors by mid-next year, although a location for it hasn't yet been found.
Michael Luria, executive director of the Tucson Children's Museum, said since 1986, the museum has focused on hands-on interactive learning for kids and families.
"And of course one of the fastest-growing areas in our community is Oro Valley and northwest Tucson," Luria said. "And the town of Oro Valley actually approached us about a year and a half ago about the idea of creating a satellite location of the children's museum in their community. "
The Oro Valley location will be different than its downtown parent in a couple of ways.
"First of all its much much smaller," Luria explained. "So while we're about 17,000-square feet downtown, we're looking to be about 3,000-square feet in Oro Valley. But in addition to being smaller it's also going to be really focused on early childhood education, basically catering to families with children aged five and under."

The museum is expected to cost about $600,000. The town of Oro Valley and the Tucson Children's Museum will contribute $200,000 each, and the rest will come from private funds.