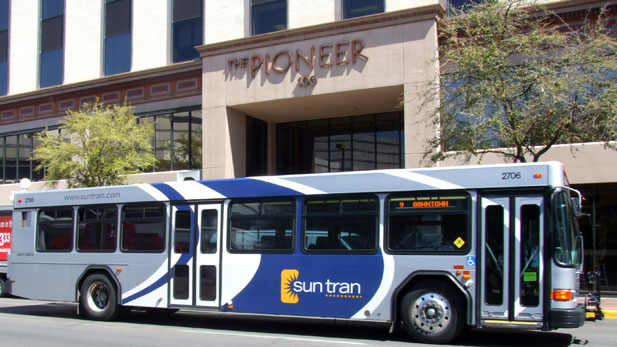 Tucson municipal buses were scheduled to run their full schedule Thursday after management and the drivers' union reached a new contract agreement Wednesday evening, both sides said in a joint press release.
Details of the new pact were withheld pending as union members' vote, scheduled for Thursday.
The Teamsters Union had said it could walk out early Thursday if a deal was not reached. Sun Tran bus officials said they would operate the six busiest routes but suspend service for more than 30 others.
Sun Tran carries 60,000 passengers daily in the Tucson metropolitan area.
The union had asked for reinstatement of automatic pay raises for drivers in their first four years on the job, something they lost in the last contract negotiations.
Management had made what it called a final offer last weekend, and the union rejected it.