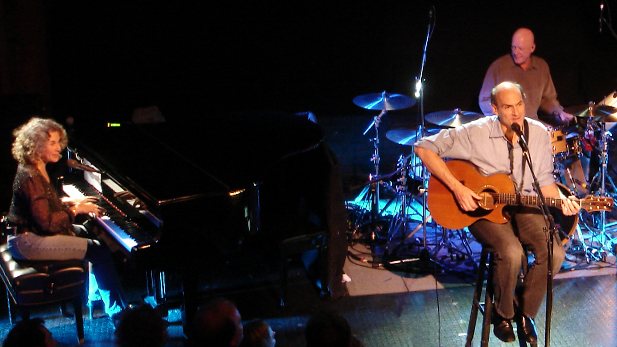 Carole King and James Taylor
This concert special starring Carole King and James Taylor was filmed at their 2007 performances celebrating the 50th Anniversary of Los Angeles' famed Troubadour nightclub. At that club 40-some years ago, Taylor urged King to emerge as an artist from behind her piano, a seminal moment in the history of these pop singer-songwriter icons. King and Taylor perform 12 songs, including stunning performances of the pair's most beloved hits, such as King's "So Far Away," "It's Too Late" and "Will You Love Me Tomorrow?" as well as Taylor's "Carolina in My Mind," "Sweet Baby James" and "Fire and Rain," to name just a few.
Carole King -James Taylor: Live At The Troubadour, Saturday at 9:00 p.m. on PBS 6.