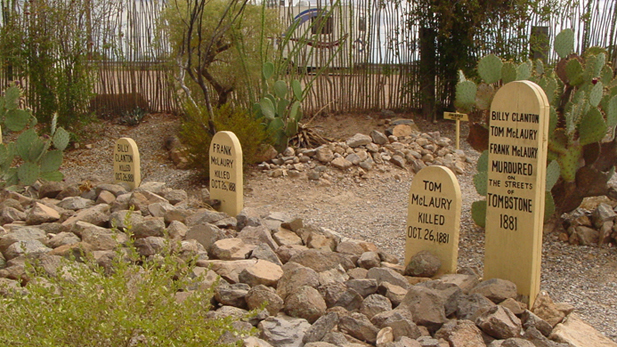 Featured on the August 8th, 2014 edition of ARIZONA SPOTLIGHT with host Mark McLemore:
Take a step back from the politics of election season with Lorraine Rivera as she looks at how clean election laws could impact the vote in Pima County...

From gunfighter's graves on Boot Hill to burial sites for railroad workers, historian Jane Eppinga explored the pioneer past for her new book Southern Arizona Cemeteries. Mark McLemore talks with Eppinga about some of the West's most unusual final resting places...

Is there room for empathy in a war zone? The Listening Project lets Connie Brannock, a self-described 'hippie' who enlisted in the Army at age 35, share experiences from the Gulf War...

And, the Stairwell Session features Cyril Barrett, a Tucson musician whose songs tell stories about his good days, and his bad...
Listen:
ARIZONA SPOTLIGHT airs every Friday at 8:30 am and 6:00 pm, and every Saturday at 5:00 pm, on NPR 89.1 FM / 1550 AM.