Four of Arizona's last nine governors got the job by moving up from secretary of state to fill vacancies, making ability to be governor an issue in the secretary's race, the three Republican candidates agree.
When it comes to what that ability involves, agreement stops among candidates Justin Pierce, a state representative from Mesa; Michele Reagan, a state senator from Phoenix and Wil Cardon, a businessman from Mesa.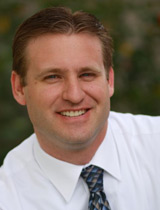 State Rep. Justin Pierce.
At a recent candidates' forum on KAET-TV in Phoenix, they spelled out their qualifications to become governor, should that be necessary.
"I've been in the Legislature 12 years," Reagan said. "I also have experience before that of a decade of growing a small business, of working and learning how it is to grow something in this environment in this economy and what government can do to hurt that and to help that."
Pierce also pointed to his time in the Legislature and to his work as a partner in a law firm.
"You put those things together, and I think that is what you need in the office of governor and somebody who frankly understands, has been on the right side of the issues that are important to Arizonans," Pierce said. "And I believe I have been on the right side of the issues."
Cardon, who has not held public office but has run his family's business, said legislative experience is not necessarily a positive.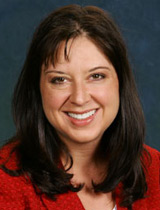 Secretary of State Michele Reagan
"I think that might be more of a disqualifier than a qualifier these days," Cardon said. " ... I think right now we need people who are executives who will step into office and understand, who have been signing the front of paychecks, not the back of paychecks, who haven't built a business 12 years ago, who haven't been in a law firm but instead have been out there in the real world."
Under the state Constitution, when the governor's office is vacated mid-term, the secretary of state is designated to become governor. The last time it occurred was 2009, when Jan Brewer moved up after the resignation of Janet Napolitano in the middle of her second term as governor.
Besides succession, campaign financing has emerged as a top issue in the secretary of state's race, with Reagan and Cardon criticizing Pierce for his stand on dark money, that is spending by independent groups that don't have disclose their funders.
Pierce was criticized because an organization called the Free Enterprise Club has spent nearly $500,000 for advertising favoring him. His own campaign spending is limited to about $190,000 because he is a Clean Elections candidate.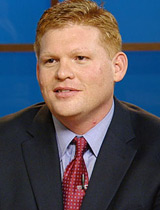 Wil Cardon
" ... This is not a new issue," Pierce said in last month's televised forum. "This goes back to the civil rights era. This is the 1950s when the state of Alabama wanted to compel the list of the members of the NAACP. ... Now why would government want to know that? And here we've seen even more recent examples with the IRS targeting groups."
Cardon took issue with that comparison.
"There is a big difference between a corporation coming in and financing a candidate's whole campaign, spending hundreds of thousands of dollars, and a bunch of members of the NAACP or the founding fathers who were doing things and their lives were threatened," Cardon said. "There is a huge difference there, and to equate those two is apples and oranges. We deserve transparency."
Pierce cited the U.S. Supreme Court's 2010 decision in the Citizens United case, saying it had approved spending such as what his opponents were referring to. Reagan said he was wrong.
"The Supreme Court did not OK dark money," Reagan said. "The Supreme Court OKed unlimited amounts of money being spent on campaigns. The Citizens United decision specifically said unlimited amounts in campaigns will be OK and acceptable because there will be disclosure, and the because there will be disclosure part is very important because it left it up to the states to provide disclosure. Arizona does not have disclosure, and there is where you see the dark money."
The winner of the Republican primary for will face Democrat Terry Goddard in the November general election.