Listen:
State Superintendent of Public Instruction John Huppenthal, seeking a second term, is facing an unusual primary election challenge.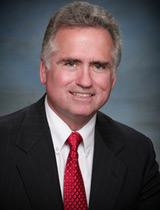 John Huppenthal, state superintendent of public instruction.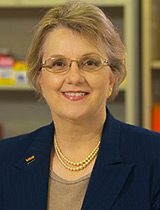 Diane Douglas
He is being opposed by Peoria school board member Diane Douglas for the Republican nomination. The Democratic race also has two candidates, educators David Garcia and Sharon Thomas.
For Huppenthal, the race has included the stinging disclosure earlier this year by the disclosure that he used pseudonyms to make what some called racist and degrading comments on a conservative political blog.
Douglas has criticized Huppenthal for it, but says her challenge is based on her being "the only Republican candidate opposed to the federal Common Core mandate."
"The Common Core Standards have not been tested anywhere in a small scale to prove they do anything that is claimed," Douglas said in a televised forum last month.
Huppenthal has been a supporter of the Common Core.
He said he is running on a record of having led an improving trend for Arizona public schools.
"We've transformed the Department of Education into an organization that provides knock-your-socks-off service to parents and students and teachers and principals and school boards, and we go around and ask people about this, they say overwhelmingly that it has been dramatic and we do surveys and our excellence rating have gone up since the first couple months that I was in office," Huppenthal said in an interview.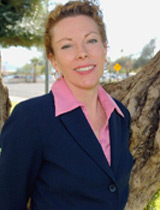 Sharon Thomas.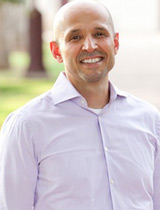 VIEW LARGER David Garcia
Douglas denounced Huppenthal over the blogging controversy. Huppenthal, who broke down in tears a couple months back over the issue, said it is not affecting his reelection campaign.
"You know when we go out there we find out that people aren't very interested in the blog comments," he said.
The Democratic race is between Sharon Thomas, a public school teacher for the last decade, and David Garcia, a professor of education at Arizona State University for nearly a decade.
"We as classroom teachers see the day to day issues and those are in some cases financial to provided the resources we need for students," Thomas said.
Garcia said as a college professor, he sees what public schools are lacking, "and as a citizen of Arizona, I'm tired of our state being looked out so poorly and I think it needs to start with public education."
Garcia said he wants to change how the state measures academic success, adding that using standardized testing as the biggest measuring tool is not working.
"I know that getting them ready for standardized tests is not getting them ready for the real world," he said. "There are outcomes other than standardized tests that matter tremendously to parents and students, and those need to be accounted for in how we measure student performance."
Thomas said more equity is needed between Arizona's traditional district schools and public charter schools.
"We can't compare public schools and charter schools if they are not held accountable the same, and are not playing on an equitable playing field, and that goes for students too," she said. "Charters should be providing for students of all levels, which now our public schools have to do, but our charters don't."
Both Democrats said they support the Arizona College and Career Standards, known in other states as Common Core. The new teaching standards are designed to promote more critical thinking.
The primary election in Arizona is Aug. 26.