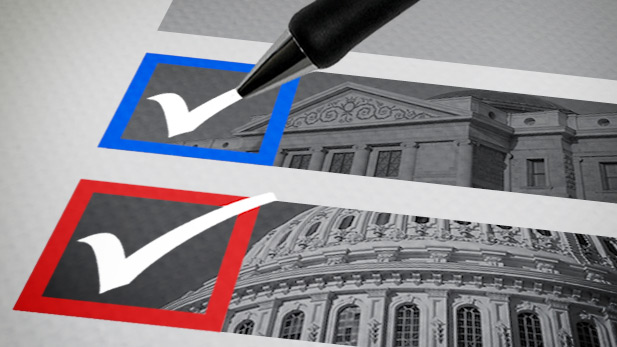 PHOTO: AZPM
Outside groups have contributed close to $2 million to the Republican gubernatorial primary race.
The funds are reportedly behind TV ads and mailers against the three candidates leading the polls, Doug Ducey, Christine Jones and Scott Smith, according to the Arizona Republic.
Jones and Smith argue Ducey is linked to the groups attacking them, connecting him with his political ally, Republican consultant Sean Noble. Noble has connections to four of the five groups running ads against Smith and Jones, the Republic reported Sunday.
The state treasurer and Noble said there is no connection between Ducey and the outside groups.
Three of the groups are nonprofits, while the other two are political-action committees that have to disclose summaries of contributions and expenditures, the Republic said.
There are six candidates vying for the Republican nomination in the governor race - Ducey, Jones, Smith, Secretary of State Ken Bennett, Andrew Thomas and Frank Riggs.
The primary is Aug. 26. The winner will be up against Democrat Fred DuVal, Libertarian Barry Hess and Americans Elect candidate John Lewis Mealer.