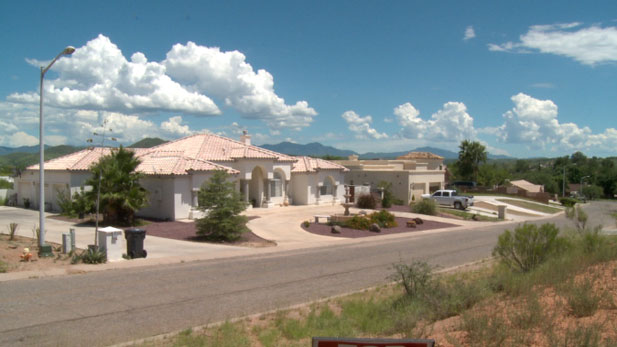 PHOTO: azpm
Listen:
Home sales in Tucson dropped in July.
New numbers from the Tucson Association of Realtors show the local market is going through its annual summer drop-off.
Both the number of home sales and money spent on real estate went down by about 10 percent last month. This is a trend that has gone on for the last decade, as prices drop during the summer months and recover in the winter.
While home sales figures declined, prices stayed basically flat last month. The average price dropped slightly to $205,000.
Cash sales went down to 26 percent of all home sales in the Tucson market, which is a 10 percent drop since March.