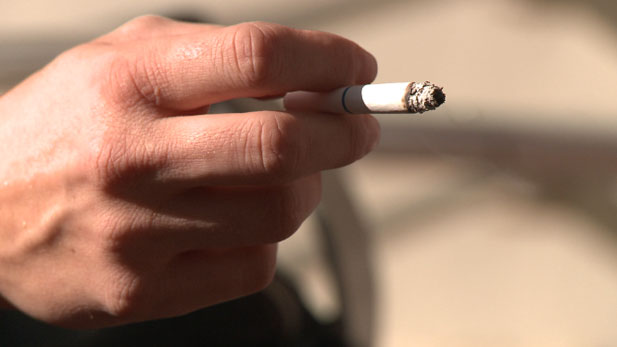 PHOTO: AZPM
A campus-wide smoking ban that was due to take effect today at the University of Arizona has been delayed.
The university announced the ban last month, giving Aug. 15 as the start date. That's now been delayed until the start of classes on Aug. 25.
Tobacco products, including cigarettes, pipes, and chewing tobacco will be prohibited.
After a considering comments from the public, the school has decided to not ban e-cigarettes, although their use will still be prohibited inside campus buildings.
The ban has been criticized by some students and staff as too broad. Most of the public criticism has been directed at penalties for those who violate the ban, which have been called too vague.
In a statement, the university said the upcoming semester will be focused on making staff and students aware of the new policy, not punishing violators.
Arizona State University implemented a similar ban last year.