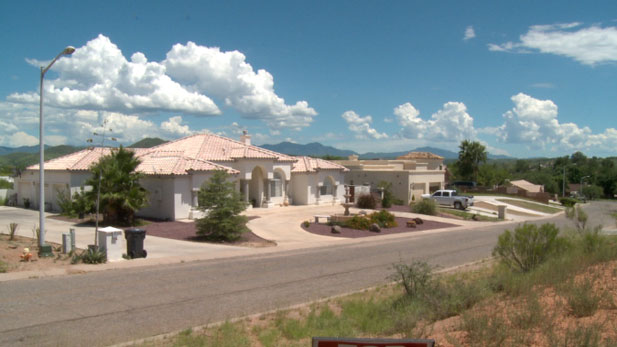 PHOTO: azpm
The number of home sales for cash is decreasing in Tucson and statewide.
New statistics from real estate data company RealtyTrac showed homes bought without a loan now make up 33.9 percent of all sales in the city and 33.1 percent of sales in Arizona.
Last quarter, those numbers were close to 10 percent higher.
"I think this is overall good news for the market," said RealtyTrac Vice President Darren Blomquist. "We're getting back to a market that's not as heavily reliant on investors and other cash buyers, this is becoming a market that is transitioning back to one that is a little more dependent on your regular owner/occupant buyers."
Though on a downward trend, Arizona is still a top state for institutional investors.
About 9 percent of all homes purchased in the second quarter of this year were sold to large investment groups.That's the fourth highest percentage of any state in the U.S.