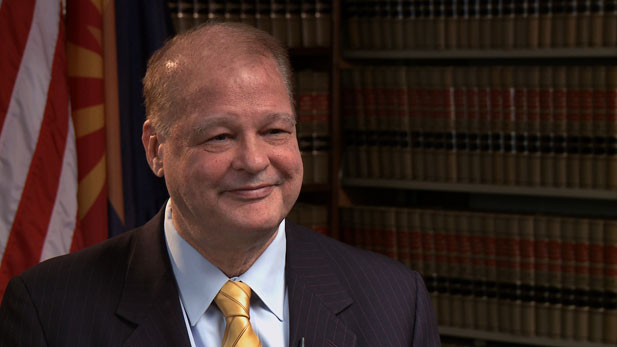 PHOTO: AZPM Staff
Arizona Attorney General Tom Horne.
A judge has denied to block an Arizona Citizens Clean Elections Commission investigation into Attorney General Tom Horne's alleged campaign violations.
Maricopa County Superior Court Judge Dawn Bergin ruled on Tuesday against the Republican's request for an injunction blocking the commission's investigation.
Horne's attorneys argued at an Aug. 11 hearing that the commission lacks the authority to investigate his re-election campaign because he's running with private funding. Bergin's ruling said the commission does have the authority.
Horne wanted the commission's investigation of a complaint filed by former staffer Sarah Beattie blocked. She alleges that Horne was using his executive staff to run his re-election campaign on state time.
Horne denies wrongdoing.
Horne is running for re-election this year, facing off former state Department of Gaming director Mark Brnovich in the Aug. 26 primary.
The Associated Press contributed to this report.