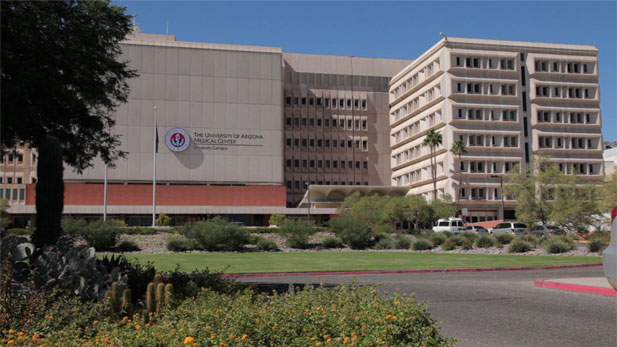 PHOTO: AZPM Staff
The state's Medicaid program is expressing concern about Phoenix-based Banner Health's planned acquisition of the University of Arizona's hospitals and medical clinics, which include the University of Arizona Medical Center.
The Arizona Board of Regents in June approved the merger that could make Banner the state's largest private employer.
Arizona Health Care Cost Containment System Director Thomas Betlach said the state system is requiring University Health Care and Banner to submit documents related to the planner merger.
Betlach noted that Banner last year failed to win an AHCCCS contract and he said the planner merger means the state system has "tremendous concerns regarding the integrity of the competitive procurement process."
According to Betlach, the system may terminate, modify or continue its existing contracts with University Health Care's network in response to the acquisition.