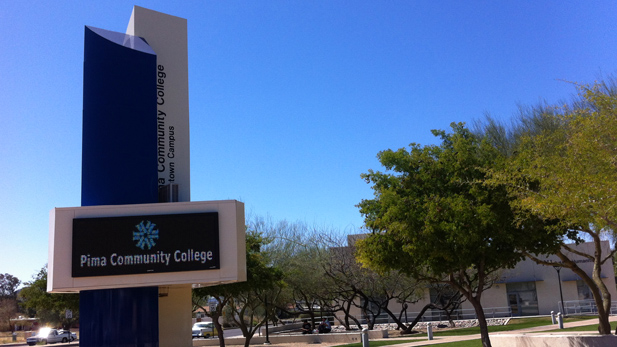 PHOTO: Fernanda Echavarri, AZPM
Pima Community College Downtown Campus.
Listen:
Classes begin at Pima Community College Tuesday, and enrollment continues to decline.
Just under 7,000 full-time students are expected to enroll this semester, and around 23,000 students total.
That's down about 9 percent from last year. This is the third year in a row that enrollment at the college has dropped.
PCC Chancellor Lee Lambert said there are a variety of explanations for why enrollment is down, including the improving economy, the college's enrollment standards - which were adopted several years ago - and the ongoing probation of its accreditation.
Lambert said the school is proactively working to improve its reputation, and has developed a plan to increase student retention and recruitment.

He added his goal is to transform Pima into one of the preeminent community colleges in the country.