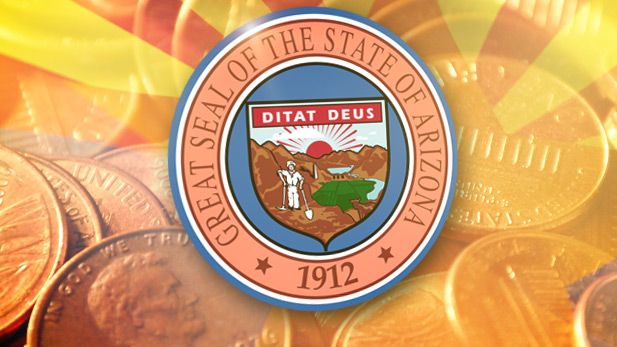 PHOTO: AZPM Staff
Jeff DeWit, a stock broker and former CEO of ECHOtrade, wins Tuesday Republican primary for state treasurer.
DeWit had close to 45 percent of voters' support. Former Tempe Mayor Hugh Hallman was behind with nearly 32 percent of votes and ex-Arizona Republican Party Chairman Randy Pullen had about 23 percent of votes.
DeWit is a political newcomer in Arizona. He said his 21 years of experience in investment will allow him to bring back better returns on state money.
"We have about $13 billion in state investments under management at the state treasurer's office. What I like to say is, the better the state treasurer does, the less Arizona needs of our taxes. So it's very important that we elect someone who understands finance," he said.
Of the six elected statewide offices in Arizona, state treasurer has been called the most overlooked by voters. But this year, it got heated.
The office demands meticulous attention to the state budget, investments and tax revenues.
DeWit faces challenge from Democratic write-in candidate Gerard Davis in the November general election.