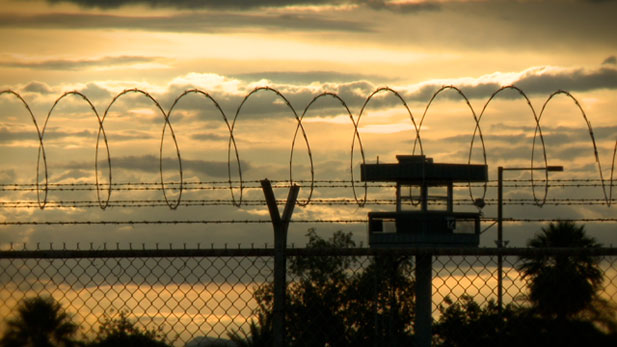 (PHOTO: AZPM Staff)
The state Department of Corrections has chosen a firm to review its investigation of the nearly two-hour July execution of convicted killer Joseph Wood.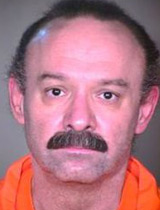 Joseph Wood was convicted in a Tucson 1989 double murder.
Carter Goble Lee, formerly known as Carter Goble Associates, will review an investigation by the department's inspector general. The company specializes in assisting correctional facilities in planning and facility development.
The three members of the Carter team are all former heads of other corrections departments.
The team includes Ron Angelone, the former head of the Virginia Department of Corrections, and Kenneth McGinnis, who was in charge of the Michigan Department of Corrections when it was accused of mistreating female inmates and depraving them of adequate medical care by the federal government.
The proposed cost for the review is close to $63,000.
Gov. Jan Brewer directed the department in July to look into Wood's execution, after it took almost two hours and several doses of lethal drugs for him to die. His attorney have argued the execution was "botched," which the department denies. The lack of an independent investigation has also been criticized.
Accounts by witnesses of the execution were what fueled concerns of the procedure. Wood's lawyers described him "gasping and snorting" for breath.
It was later reported that Wood was injected with 15 doses of a combination of lethal drugs throughout the execution. His attorney, Dale Baich, said this violated the state's execution protocol, because the policy only allows for a second dose if the inmate is still conscious after three minutes.
Wood was convicted in the 1989 Tucson murders of Debbie Dietz, his former girlfriend, and her father, Eugene Dietz.
The Associated Press contributed to this report.