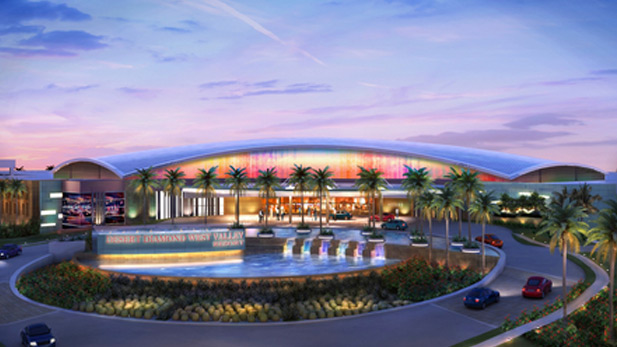 PHOTO: westvalleyopportunity.com
Proposed Tohono O'odham casino in Glendale.
The Tohono O'odham Gaming Enterprise is starting work on its newest casino outside of Glendale.
The group broke ground earlier Thursday at the new site after reaching an agreement with the Glendale City Council.
Tribal representatives say they believe construction of the first phase of the new casino should be completed in three years.
The Tohono O'odham tribe bought the land for the casino as reparation from the federal government for flooding caused by the Painted Rock Dam on the Gila River in the 1960s.
Glendale, state and federal officials have opposed the casino, but the tribe has prevailed legally and struck an agreement with the city council this year.