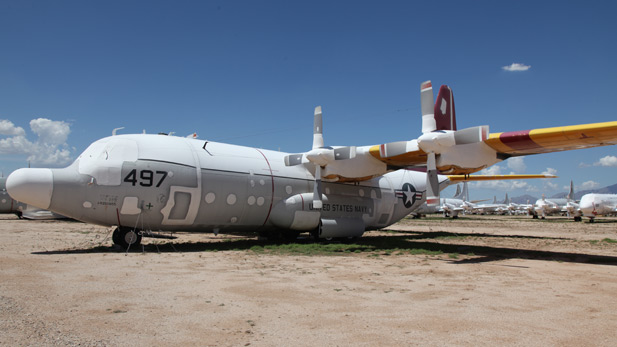 1957, C-130A retired in 2009. It was responsible for dropping drone aircraft.

Christopher Conover, AZPM
In 1954, the United States was out of Korea, and months away from officially entering Vietnam. In August of that year, the first C-130, an aircraft still being built today, rolled off the Lockheed assembly line.
The C-130 is still in use by every branch of the military.
If the C-130 is a venerable old soldier, then AMARG, more commonly known as the boneyard, at Davis Monthan Air Force Base is the plane's retirement home. And the staff at the boneyard knows the stories...
Listen to C-130 stories from staff at the boneyard in Davis-Monthan Air Force Base
Listen to Christopher Conover fly through a category 4 hurricane in a C-130 back in 1996: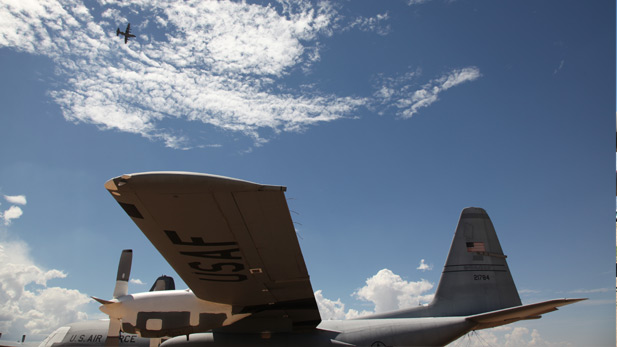 Old and new C-130s.

Christopher Conover, AZPM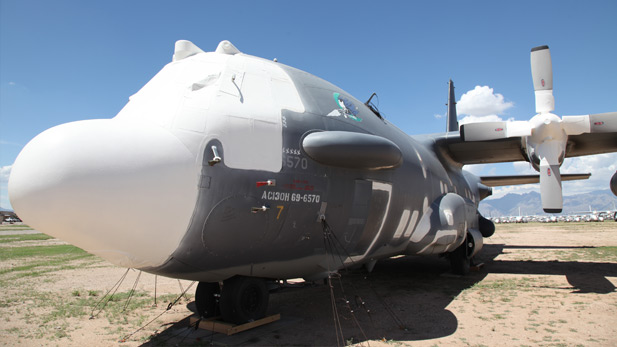 AC-130 Spectre gunship.

Christopher Conover, AZPM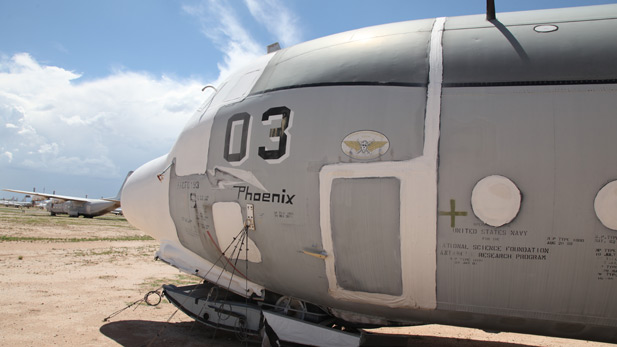 C-130 named Phoenix spent 17 years in the Antartic ice.

Christopher Conover, AZPM