Two of the biggest health networks in Southern Arizona have merged with other providers. But this isn't unique to the region- hospital merges are happening across the country.
Since this summer, the University of Arizona Health Network has been negotiating with Phoenix-based Banner Health, and Carondelet Health Network is negotiating withTexas' Tenet Healthcare Corp. and California-based Dignity Health.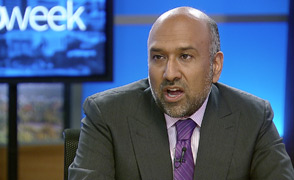 Gautam Gowrisankaran of the UA's Eller College of Management.
"A large part of why there are mergers happening is because these two hospital systems were losing money, and a large part of why they were losing money is they mis-estimated how the Medicaid expansion (would cost)," said Gautam Gowrisankaran of the UA's Eller College of Management. " ... Other parts of the Affordable Care Act were going to change their bottom lines."
The two overestimated the amount of revenue they would get from expansion of the state Medicaid pool, he added.
He said that in the case of Carondelet, which is a Catholic nonprofit and father to St. Mary's and St. Joseph's hospitals, Tenet could help in dealing with the complex regulations that have come out of Obamacare and earlier laws, trying to lower cost and incentivizing hospital systems to do that.
On the consumers' side, changes felt, such as increasing prices, greatly depend on the type of merger, he said.
Gowrisankaran co-authored an article to be published in the American Economic Review, which explored scenarios of hospital mergers, including whether that results in rate spikes for consumers.
"They raise prices because they improve bargaining leverage for hospitals at the expense of the insurance companies or the patients they represent," he explained.
But whether this will be the case for Carondelet and UA Health Network patients is still up in the air.
"That is pretty different from what is happening here in Tucson, where it's out of the area systems that are acquiring these local hospitals, so there are issues but not as simple as prices will raise..." Gowrisankaran said.
Between Carondelet and UAMC, they run five hospitals and more than a dozen clinics, employing nearly 16,000 physicians plus another 11,000 workers.
Talks of a UAMC takeover negotiation solidified in June thanks to approval from the Arizona Board of Regents. That deal is expected to finalize this month.
Carondelet's merge was announced in July, and all parties said they had entered a period of due diligence expected to result in a definitive agreement soon.