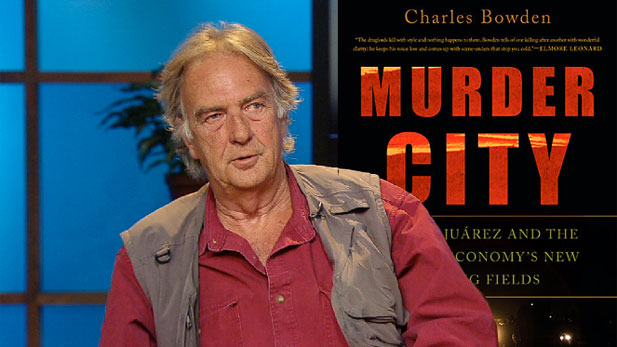 Author Charles Bowden during a 2010 appearance on Arizona Public Media's "Arizona Illustrated".

azpm
Listen:
Celebrated Journalist Charles Bowden's documentation of life on the U.S.-Mexico border made him one of the most important literary voices to emerge from the American Southwest. Bowden, 69, died in New Mexico last week.
Hear an interview with Bowden, recorded last year with producer Aengus Anderson. Their conversation ranges through subjects like human nature, environmental issues, and the future of life on Earth.

Aengus Anderson is a radio producer with a background in post-production, photography, and U.S. history. He has motorcycled around North America twice, interviewing more than 400 Americans, Canadians, and Mexicans for long-format radio projects that explore how people think about the present and the past. The Conversation grew directly out of those projects and is his attempt to better understand the future.