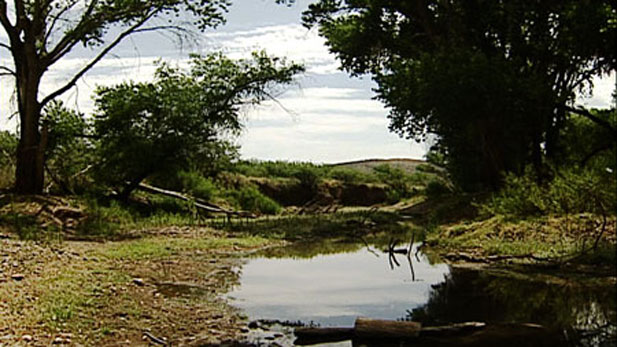 San Pedro River
Initial tests of the San Pedro River don't indicate there is toxic waste from a copper mine spill in Mexico.
On Tuesday, the Arizona Department of Environmental Quality sampled two areas of the river, after a Monday alert from Mexican officials saying contamination from the Buena Vista del Cobre mine in Cananea, Sonora could leak into the San Pedro.
The department tested pH and metal levels. Preliminary results of pH level testing show the river has not likely been contaminated, but investigators are still examining metals in the water and will continue to monitor the river.
A separate investigation by the International Boundary and Water Commission, a federal agency that oversees U.S. and Mexico water issues, has said investigators spotted discoloration in a stream that leads to the San Pedro in Arizona but did not see any abnormalities in the river itself.
Still, officials are awaiting lab results from samples taken from the stream and the San Pedro River this week.
The mine owners blamed the spill on flooding tied to last week's Hurricane Odile. News of the potential spill was released by Grupo Mexico, the owners of the Cananea mine.
Officials have not said how much waste leaked or what exactly was in the spill.
Mexico's Civil Patrol have warned residents, who live near the San Pedro south of the border, not to drink the water or use it for livestock or farming operations in the mean time.
The Associated Press and Fronteras Desk contributed to this report.