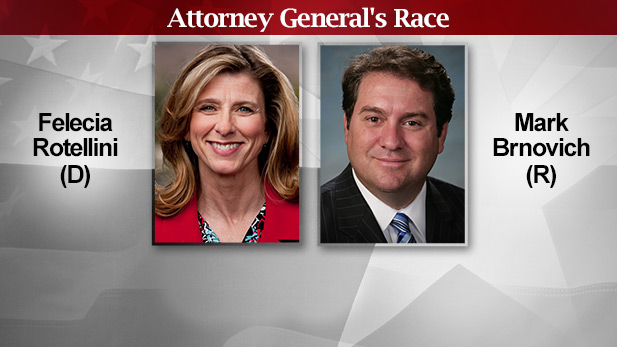 Listen:
The race for Arizona's attorney general is turning out to be one of the most bitterly fought statewide contests this campaign season.
As attorney general, Tom Horne was a contentious figure in Arizona politics. His defeat in the Republican primary has left that contention behind, but the bare knuckle nature of that race is being carried on in the general election.

Republican Mark Brnovich defeated Horne in a combative primary, and now he's taking on Democrat Felecia Rotellini in an equally testy general election race.
Rotellini, who narrowly lost to Horne four years ago, and Brnovich are working to define themselves for voters. Oftentimes, that comes out as cross-table bickering during joint appearances and debates.
The two candidates' jabs at one another are not limited to in person appearances. They can also be seen in their advertising.

The general election is Nov. 4. Early voting began last week.