Four of Arizona's last nine secretaries of state ascended to the governor's office upon vacancies. This is a fact that has shaped the race for secretary of state this year.
Two federal appointments, an impeachment, and criminal convictions have led to Arizona's governorship being vacated leaving the secretary of state to step up.
Neither of this year's candidates for secretary of state expect to become governor this way, but both understand how it's a campaign issue.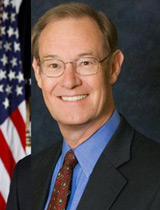 Terry Goddard.
"If I were to calculate the odds of another secretary of state becoming governor, I'd say they're very remote," said Terry Goddard, the Democrat in the race and former Arizona attorney general.
Current state senator and Republican nominee Michele Reagan said she consulted Gov. Jan Brewer and former Gov. Jane Dee Hull, both of whom made the move from secretary of state to governor.
"That was one of the questions they asked me, 'how would you handle that?' And so I asked them, 'well, how did you handle that? When you woke up one day and all of the sudden you were governor.'" Reagan said.
Both candidates think they have experience that would prove beneficial, if they were moved up to the governorship.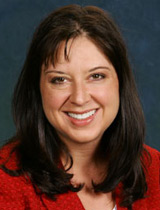 Secretary of State Michele Reagan
Reagan said she learned a lot from the conversations with Brewer and Hull.
"What got them through it, what allowed them to be successful governors, was their experience in the Legislature, their experience walking the halls of the Capitol," she said.
Reagan has walked those halls for the last dozen years, first as a state representative and for the last four years as a senator.
Goddard said his seven years as mayor of Phoenix gave him experience leading a legislative body.
"I think that is about as close of a connection as an executive, like the governor's office, where you've got to establish policy, you've got to live within your means, and you've got to work with a council," he said.
When talking about experience that'd help with being secretary of state, Goddard pointed to his two terms as state attorney general. He said there's plenty to be done in that office.
"The main focus of my candidacy and my campaign is election reform," he said. "Arizona elections are a mess, and they've been allowed to deteriorate over the last 20 years to the point that we're one of the lowest turnout states in the nation, 46th and dropping."
Reagan said she agrees that election reform is necessary, adding that voter fraud is a problem. Despite her claim there have been fewer than a couple of dozen voter fraud cases in Arizona in the last Decade.
As a senator, she pushed reform bills through 2013, only to see it attacked by civil rights groups calling it a means to stifle Democratic and minority voting.
Reagan's bills would have made it to this year's general election ballot, but a Legislature controlled by her own party voted to repeal them.
Though there are plenty of duties to keep the secretary of state busy, candidates still must keep the idea of ascendancy in mind.
Goddard ran for governor in 2010, and his father, Sam Goddard, was governor in the 1960s.
Reagan has brought it up in discussing her pursuit of the secretary of state position.
"You're in charge of business filings, monitoring state elections, and then, oh yeah, you're also the lieutenant governor," she said. "So, I like to remind people, I really want to do the job of secretary of state. I'm running for the seventh floor, not the ninth floor."
But the ninth floor office of the governor in the state Capitol's executive tower isn't all that far away.
The winner of the Nov. 4 general election will be replacing Secretary of State Ken Bennett, who bid for the Republican gubernatorial candidacy this year in a six-way race.
Early voting began last week.