Listen: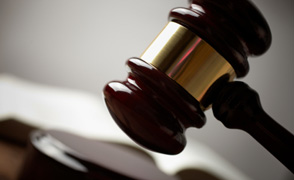 The U.S. 9th Circuit Court of Appeals has struck down an Arizona law denying bail to certain undocumented immigrants.
Arizona voters passed Prop 100 in 2006, denying bail to people in the country illegally and who are arrested for other "serious" felonies.
The judges on the 9th Circuit say the law violates the constitutional right of due-process.
The court wrote the law is excessive and is not tailored narrowly enough to serve a compelling interest.
Judge Jacqueline Nguyen wrote Prop 100 was drafted to intentionally punish immigrants, who have illegal status, even if they pose no risk.
Prop 100 was approved by 78 percent of Arizona voters in the 2006 elections.
Read The 9th Circuit's Ruling on Immigrant Bail

View at Google Docs
|

Download File