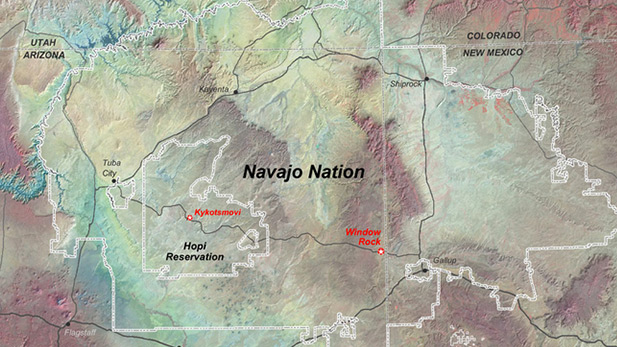 Public domain
The Navajo Nation presidential elections Nov. 4 have been canceled.
Election officials have not announced when they will take place instead.
The Friday announcement came after Navajo Nation election officials were held in contempt of court for not removing disqualified presidential candidate Chris Deschene from the ballot.
The tribe's Supreme Court last week ordered to postpone Tuesday's presidential election and to immediately reprint ballots without Deschene's name, upholding a lower court's ruling kicking Deschene off the race.
Members of the Navajo Board of Election Supervisors met last Friday but did not take action on the court's ruling. Board Chairman Wallace Charley said he is willing to go to jail to protect voters' rights.
Deschene was disqualified from the race after refusing to show he met a requirement to speak fluent Navajo.
Earlier this week, Navajo President Ben Shelly vetoed legislation that would have changed the language fluency requirement for tribal candidates.
Deschene came in second to former Navajo President Joe Shirley Jr. in the tribe's primary election.
The Associated Press contributed to this report.