Listen to an AZPM indepth report on Obama's announcement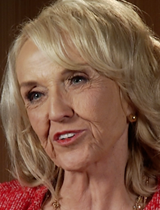 Gov. Jan Brewer. (PHOTO: AZPM)
Gov. Jan Brewer criticized President Barack Obama's executive orders on immigration Thursday, sending an email statement to the news media five minutes into the president's remarks.
U.S. Rep. Ron Barber, D-Tucson, issued a statement within minutes of Obama's speech saying he regretted that the president has to "go it alone." Barber blamed Congress for its inaction, but Arizona's U.S. senators, Republicans John McCain and Jeff Flake, criticized the president.
Brewer, who signed Arizona's SB 1070 into law in 2010 to curb illegal immigration, reminded that Obama has ignored several invitations from her to visit the border and that he is not allowing enforcement of existing immigration laws.
That claim of non-enforcement was the reason cited by Republican legislators and Brewer in passage of SB 1070. Several key parts of the law have been struck down as unconstitutional.
" ... rather than work with Congress on a bipartisan solution to fix our immigration system and secure the border, he is once again taking brazen, unilateral action that will only further exacerbate the border problem ... " she said.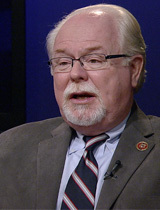 U.S. Rep. Ron Barber.
Brewer, who is less than two months from leaving office, concluded her statement by saying "the American people elected a president that serves beneath the law - we did not anoint a tyrannical king that is above the law."
Barber, who likely will surrender his seat to Republican Martha McSally after a December ballot recount, repeated his statement that the "immigration system is broken and it's Congress' job to fix it."
"I've said from day one that Congress needs to act, and the President should not go it alone," Barber's statement said. "I am disappointed that Congress has brought us to this point and I call on leaders in the House to end the gridlock and bring the bipartisan McCain Flake Immigration bill to the floor. Arizona deserves a real solution that promotes our economy and ensures the safety of our citizens."
That was a reference to the bipartisan bill that passed the U.S. Senate in June 2013 under sponsorship of Arizona's two Republican senators. It never came up for consideration in the House.
McCain, who has backed immigration reform efforts for years, was quoted in the Phoenix Business Journal as saying Congress should battle the White House over the actions.
"Congress has a responsibility to respond and push back on his illegal power grab," McCain was quoted as saying. "Congress must be creative in using all the tools in our toolbox – including mounting a legal challenge – to oppose the president's action."
Flake issued a two-sentence statement: "As someone who supports broad reform to our immigration system, I'm very disappointed with the action the president is taking. It certainly doesn't seem like the right way to work with a new Congress."
Other Arizona reaction:
U.S. Rep. Matt Salmon, R-Ariz.: "Resolving our immigration crisis should not be a partisan issue, but this president continues to make it one because of his defiant actions."

Emily Verdugo, chair of the Arizona Democratic Party's Latino caucus: "This is a significant victory for the Latino community here in Arizona. Our immigrant families are suffering traumatic deportations and family separations."

Gonzalo A. de la Melena Jr., CEO of the Arizona Hispanic Chamber of Commerce: "President Obama's decision to use 'executive action' to begin the work of reforming our nation's dysfunctional immigration system is a constructive, measured and well-intentioned first step."

Tucson, immigrant rights activist and lawyer Margo Cowan, called the president's move historic: "That is a broad brush. That is a bold brush and it will affect thousands of families."

Garrick Taylor, senior vice president of the Arizona Chamber of Commerce and Industry, praised Obama's inclusion of high-skilled workers, whom he says Arizona needs to fill jobs: "Immigration reform in the area of high-tech visa reform could be a real shot of adrenaline for Arizona's economy."